Bayliner Element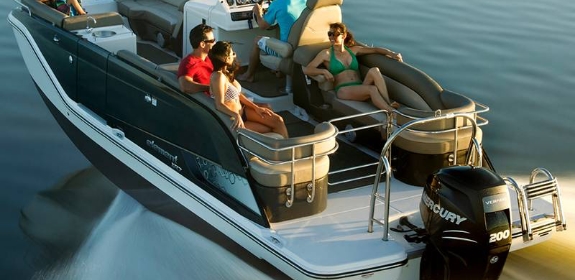 The Element Series is the obvious choice for customers entering or re-entering boating whose budget, free time or experience level point toward an easy and affordable day boat that puts a premium on cruising and sociability. Element and Element XL provide pure, approachable, easy-going recreation on the water - for a price that makes it accessible.

• The Element Series' innovative M-Hull™ is 30 percent more stable than traditional V-hull boats, both at rest and under way. The M-Hull contributes to automotive-style handling and ride, experienced as low bow rise and minimal yaw in turns.

• The Element Series' unique layout features opposing seating that promotes conversation and socializing, simple yet comfortable cockpit and bow seats, and a large rear sunpad with cooler storage underneath.

• The clutter-free helm station with 7-inch dual-purpose gauge (MPH and Volts) promotes easy, intuitive operation for boaters of all experience levels. A custom selfguiding trailer also makes retrieving the Element and Element XL a breeze.

• Standard Mercury outboard performs well in fresh and saltwater environments. Both the Element and Element XL feature a 12-gallon (45 litre) fuel tank delivers up to five hours of cruising enjoyment.