Endeavour 500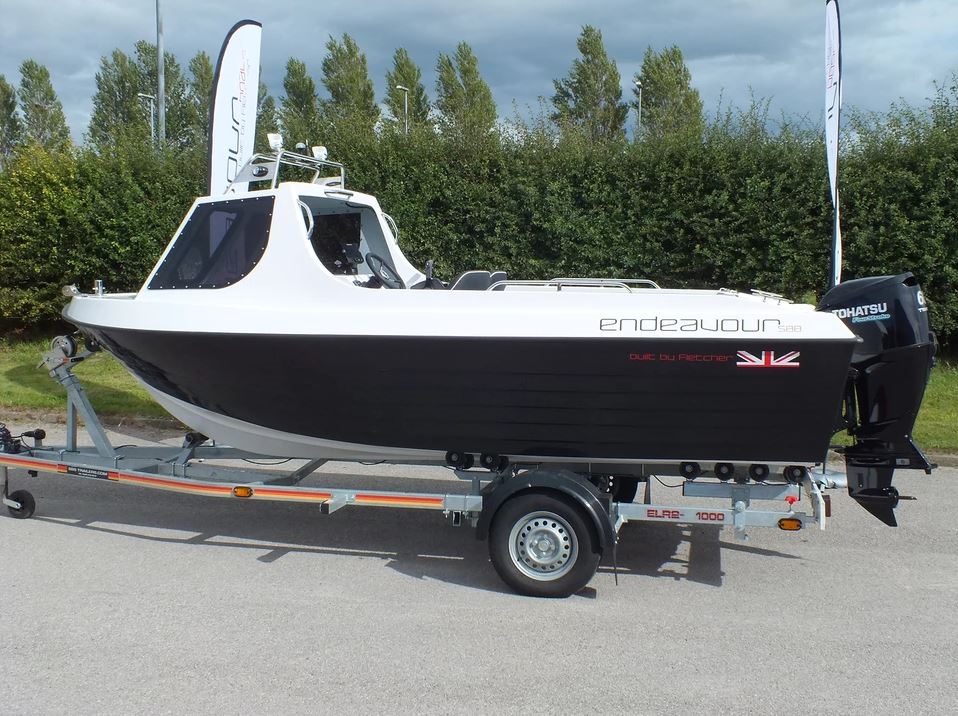 The Endeavour 500
SWIFT, powerful, and spacious, the verstile Endeavour 500 is a 16ft fast fisher with something for everyone.
With plenty of deck space, the Endeavour 500 is ideal for keen sea and lake anglers, and its deep freeboard makes it an incredibly safe and sturdy boat for families wanting to take the childern for an advenure on the water. What really separates the Endeavour 500 from its competitors is the hulls stringer system, which incorporates 15 separate buoyancy chambers rendering the boat virtually unsinkable and offering a safe and stable ride through choppy seas.
When powered with a 60HP engine, the Endeavour 500 transforms into excellent sports boat, ideal for water skiing, wake boarding or twoing toys. Because of its size and weight, the Endeavour 500 is the perfect boat to tow with a small car and can be easily launched and recovered by just one person.
If you're the sort of boater who wants to explore waters, from the highest of seas to the calmest of canals, and if safety and quality are of paramount importance the Endeavour 500 is the boat for you.
SWIFT, powerful, and spacious, the verstile Endeavour 500 is a 16ft fast fisher with something for everyone.With plenty of deck space, the Endeavour 500 is ideal for keen sea and lake anglers, and its deep freeboard makes it an incredibly safe and sturdy boat for families wanting to take the childern for an advenure on the water. What really separates the Endeavour 500 from its competitors is the hulls stringer system, which incorporates 15 separate buoyancy chambers rendering the boat virtually...

More Info