Quicksilver Activ CRUISER Series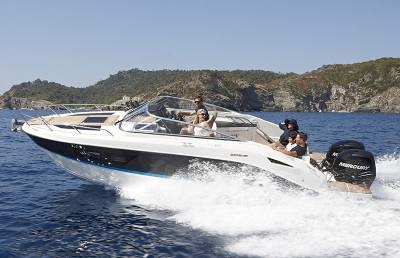 THE QUICKSILVER ACTIV RANGE HAS ALWAYS PERFECTLY BLENDED FUN AND STYLE WITH PRACTICALITY AND SAFETY.
The evolving direction of the Quicksilver Activ range now builds on this strength with collaborations between highly experienced designers, engineers and naval architects from the Brunswick Group, a leading force in the boating world. A strong partnership that has led to an even greater line-up of fun boats with true integrity and depth.
Quicksilver Activ promises a world of style and innovative use of space made possible by the best in class length to beam ratio which also increases stability. A confidence further heightened by the deep V hull design creating a form that cuts through water efficiently and comfortably. A direct result of one of the most experienced naval architects in the industry being part of the team behind Quicksilver Activ.
So as you can see, we take fun very seriously. Welcome to style and substance.