Valiant Comfort Series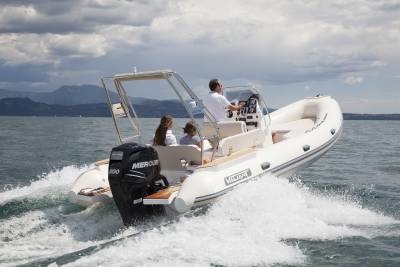 Discover the sea in total comfort.

The new COMFORT series, with 4 models ranging from 5 to 6.30 meters, introduces the best package offering on the market. Designed with one priority in mind: ease of use on land, at anchor and at sea.

Deck layouts are simple and functional offering easy movement on board with increased overall beam, large storage capacity, spacious sundeck, new ergonomic consoles with sleek sporty design and safe, comfortable afterdecks.
Dimensions and weight of each model have been optimized to give an excellent weight-to-power ratio with recommended engine offering great performance and seaworthiness.

The level of quality is in every detail from the hull's build quality, tubes made with the strongest Haku PVC, to the comfort of the upholstery and top quality fittings.

The comfort range is ideal for beach hopping, exploring, skiing, swimming or just sun bathing!!