Valiant Classic Series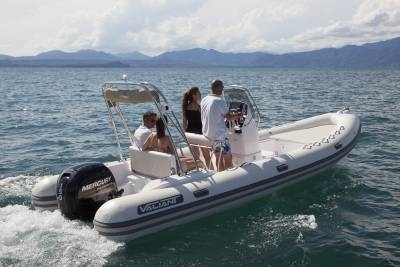 The joy of the ocean at its best.

The newly introduced CLASSIC series offers 5 models ranging from 5 and 6.85 meters. This new series includes a similar offering of the Comfort range (hull – size – deck configuration) with the addition of a brand new model, the Classic 685.
This new series is made with the highest quality, market-leading material in the industry; Hypalon ORCA. It offers a high level of finish and refined aesthetic with its white cream tubes, which elegantly match the neutral tones of the upholstery. The Classic line offers the most comprehensive and competitive package including large sunbathing area equipped with cushions, a nice and sleek sporty console, and safecomfortable afterdecks.

The Classic 685 model, the new introduction this year, offers a relaxing (farniente) package to accommodate a large number of family and friends comfortably. It is powerful, well balanced, safe, easy to use and extremely comfortable.

The classic range is the perfect family boat for any occasion: ideal for beach hopping, eating, swimming or sunbathing!!